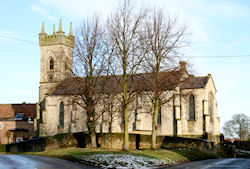 Arkendale is a picturesque village in North Yorkshire.

It is located between Knaresborough and Boroughbridge and 1 mile from the A1(M). The village is a tranquil haven with excellent access to Harrogate, Leeds and York and the beauty of both the Pennines and the North Yorkshire Moors.

The village is surrounded by prime farming land at the edge of the Vale of York.

We hope you enjoy browsing the site and find it both interesting and useful.
Please feel free to provide us with feedback or suggestions.

To contact the website, or submit news or events - email:

For other village contacts, see: Contacts




MOWING HELP WANTED

We need volunteers to help with grass cutting around the church and cemetery.

If you can spare an hour on a Monday evening please get in touch. Green overalls not essential!

Tim: 07718 530577
Hubert: 07710 425971
Mike: 07718 906512





CHURCH HELP WANTED

Could you help your local church occasionally? A rota sytem has been running for many years to organise flowers in church and also church cleaning. We are in need of more volunteers to help on the cleaning rota in particular; perhaps two friends may like to pair up to cover a duty fortnight. Flower arrangers are also welcome, especially at Christmas, Harvest and Easter.

If you could offer any help, please get in touch with Margaret Horner at Bryan Lodge, Arkendale, 340493





WW1 CENTENARY

Monday 4th August
Arkendale Church

Click here for further details




TEDDY CHURCH

for the under 5s & carers
starts Fri 5th Sept 2014

Click here for further details




RETURNS 3rd
SEPTEMBER

Wednesday mornings - details later.












NEW - Historical Directories - 18/3/14
NEW - New maps added - 5/3/14
NEW - English Wine page - 21/9/12
NEW - Arkendale 1911 Census - 26/8/12
NEW - New picture of pump - 1931 - 18/7/12